Brocher Meetups | Our Must-see Events & Other information
Brocher Meetup:
Let's meet again this autumn for our next Meetup!
Watch all our Meetups on our YouTube channel: Brocher Meetups.
---
Residencies:
We kindly draw your attention to the fact that due to the current pandemic, our Brocher stays are postponed until further notice.
Calendar of events
October 19 - 20, 2021

- Brocher workshop - Dan Wikler, Baernighausen Till, Sarker Malabika, Eyal Nir, Leshabari Melkizedeck, Berner-Rodoreda Astrid

Ethics of Health Policy Trials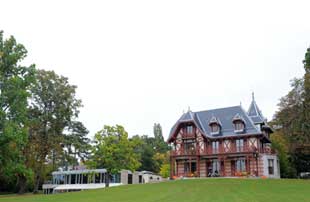 Support
the Foundation